Imagine watching your favorite sports and entertainment in 4K resolution or leading a big meeting from your laptop without the need to connect wires. Without a doubt, it's easy to see the benefits of using a wireless HDMI extender in the home or at the office. The DVDO Air 2K and Air 4K allow transmission of HD data from the source to a display, all without wires for an ultra clean look.
The Future Is Wireless
DVDO's Air 2K and Air 4K are two identical devices for transmitting uncompressed 1080p and 4K content wirelessly while retaining the performance and quality that you would get from an HDMI cable. With ten different mounting options, these units can be plugged into TVs or source players, while drawing power from your TV. Furthermore, the receiver can be installed on top of your TV, or hidden behind for the ultimate clean look.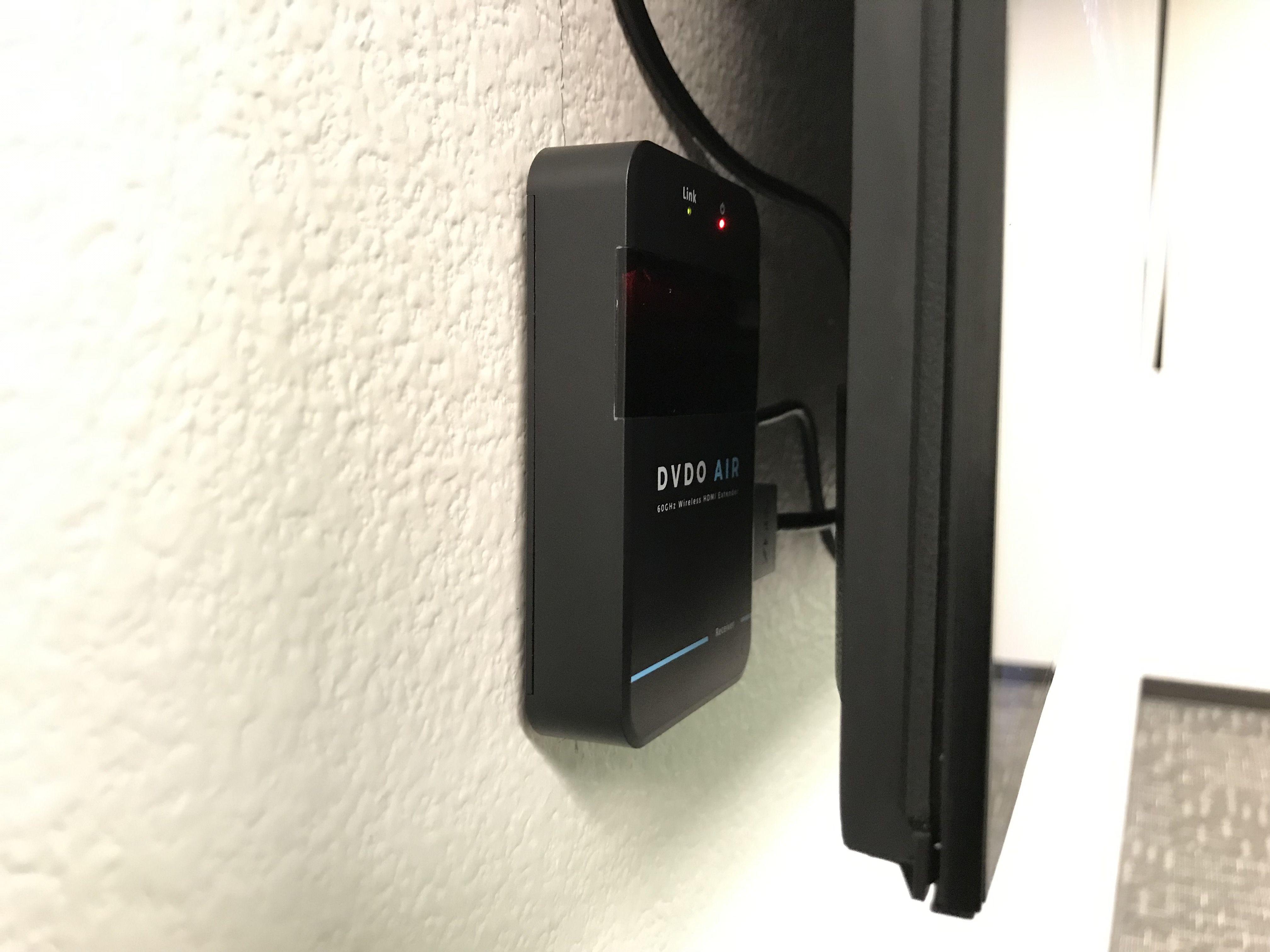 What Is The Range & Can It Go Thru Walls?
The Air 2K and Air 4K can reach up to 10 meters (33 feet) in direct or single-bounced areas. However, in open-air environments, DVDO has tested it to reach well over 20 meters (66 feet). Both units can go thru walls, but it depends on the thickness and material of the wall. It will not travel through metal, concrete, or thick wood. Best-case scenarios are in an in-room setup.
How About Latency?
Zero latency is significant, especially for gamers who play online. The Air 2K and Air 4K's wirelessHD standard technology performs very well in a gaming setup which requires very low delay and high AV quality. In fact, our guys at BZBtv tested an Xbox One S game in 4K and placed an obstruction in the line-of-sight of the transmitter and receiver. The results were surprising to a point where you can expect no delays between your game console and TV. The video is below.
What Separates The Air 2K and Air 4K From Other Wireless HDMI Extenders?
The Air 2K and Air 4K utilize the 60GHz WirelessHD standard. What this means is it's free from other wireless obstruction and has extremely low audio/video lag. The high-bandwidth of the radio frequency results in exceptional audio and video quality. Undoubtedly, the performance of each device approaches that of a cable, without having to worry about wires.
Two Air 2K's or Air 4K's can be together in a room since each will obtain a separate wireless channel. The Air 2K and Air 4K's WirelessHD implementation establishes two separate high rate channels.
Why Choose DVDO's Air 2K and Air 4K
There are many other companies and manufacturers that offer wireless HDMI extenders. However, many competing brands products only support 1080p or 4K at 30Hz. Thanks to the WirelessHD Standard at 60Hz, you'll experience much more fluid video with the Air 2K and Air 4K.
Experience 1080p and 4K content anywhere in your home without wires. The Air 2K and Air 4K replace messy HDMI cables with the convenience of wirelessHD to achieve a modern home theater setup or collaboration space. In addition to this, it's fast and simple to install the wireless kit anywhere you prefer. The system wirelessly connects HDTVs to just about any HDMI cable or satellite set-top boxes, Blu-ray players, game consoles, and any HDMI media players up to 33 feet away.
Savor the convenience of wireless connectivity without sacrificing picture or sound quality, even true 4K resolution. For more information on this amazing product from DVDO, please visit our online store, BZB Express.