Multiviewers have changed the design and implementation of production and broadcast control rooms with their ability to display multiple video sources on a single display monitor. This AV gear may have begun in control rooms alongside production switchers, but now assist engineers in checking signal distribution paths from their routers and are now being utilized as high-quality multi-signal recording and live preview devices.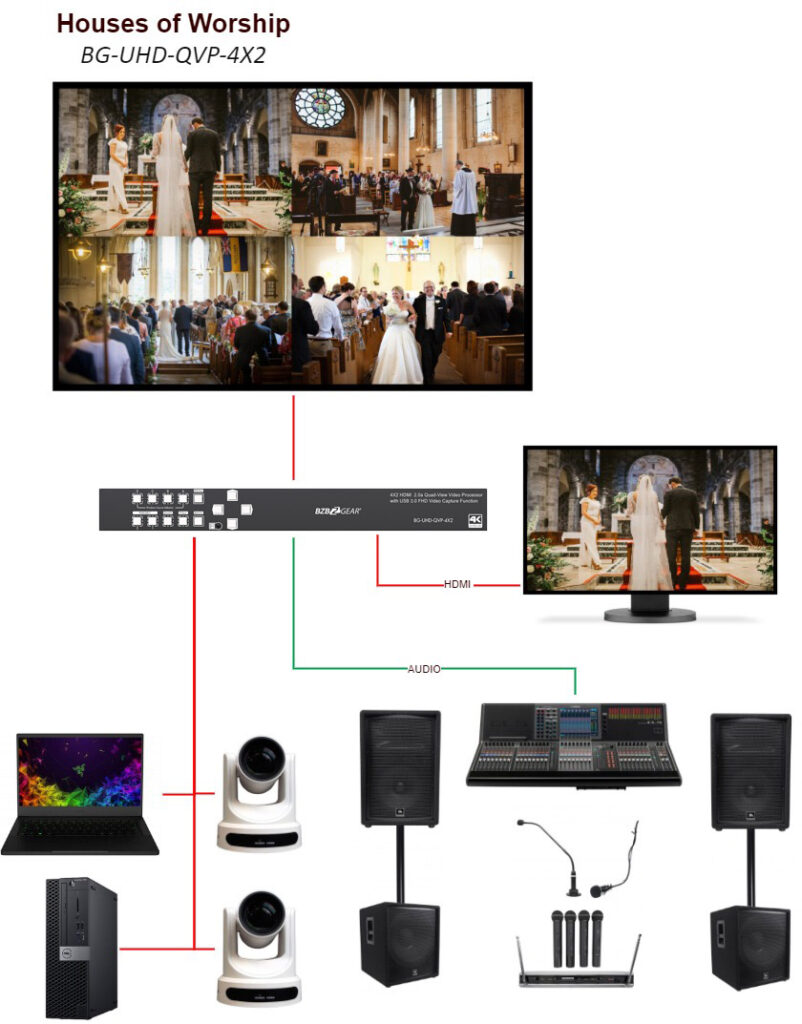 Multiviewers aren't strictly for broadcasting, they're suitable for many other applications like presentation spaces, conference rooms, digital signage, houses of worship, gaming, entertainment, and live events. Multivewers improve every viewing experience as they're designed to display multiple video inputs from sources like cable TV, Blu-ray players, game consoles, and computers onto a single screen. The main goal is to view up to four sources using the division of individual video frames on a single TV screen.
Gamers and sports fanatics can really take advantage of multiview setups. It maximizes game time while allowing them to track their favorite programming. Restaurants and sports bars benefit by running multiple programs on a screen at the same time. Multiviewers are even being used as digital signage for marketing and advertising purposes.
A multiviewer is similar to a video wall. But while video walls require a separate TV display for each video source, multiviewers only require one TV display. Multiviewers are able to showcase full, split, quad, and custom configurations on the TV display. You're also able to adjust quadrants to preferred locations and sizes on the TV display. Some other advantages of a multiviewer over a video wall include cheaper costs, easier installation, energy efficiency, and having no TV frame or bezel intrusion on the picture.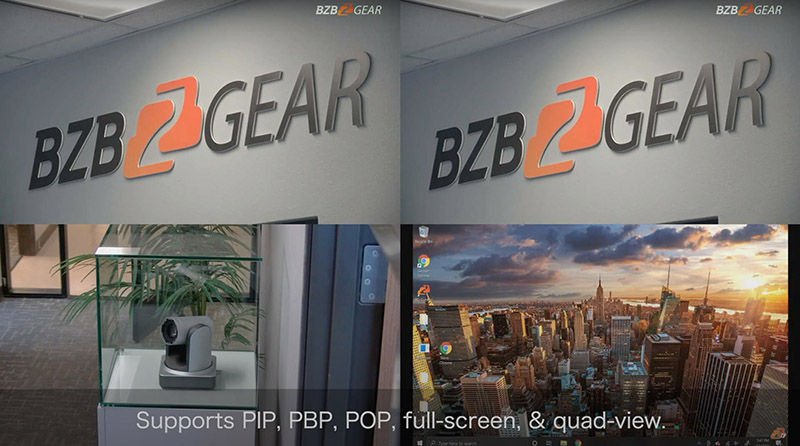 BZBGEAR BG-UHD-QVP-4X2
BZBGEAR carries a great multiview solution in the 4K Quad-View/Multiviewer Video Processor BG-UHD-QVP-4X2.
The integrated USB 3.0 and auto-scaling capture outputs at 1080p resolutions with two-channel audio to use with programs like Skype, Zoom, OBS Studio, or vMix. BG-UHD-QVP-4X2 routes Ultra HD video sources from four UHD HDMI inputs to two HDMI display outputs and one HDMI loop output simultaneously. All while delivering 4K2K@60Hz 4:4:4 using HDMI 2.0a technology. It also extracts audio using the 3.5 mm output.
There are a number of control options for BG-UHD-QVP-4X2 such as its front panel buttons, a built-in web interface, and third-party control via RS-232 and IR. Choose a customizable layout, select your video inputs, and route them to the desired display windows. Fitted with options like PBP, PIP, fade in and out, zoom, and blend, the BG-UHD-QVP-4X2 gives you studio-quality results every time.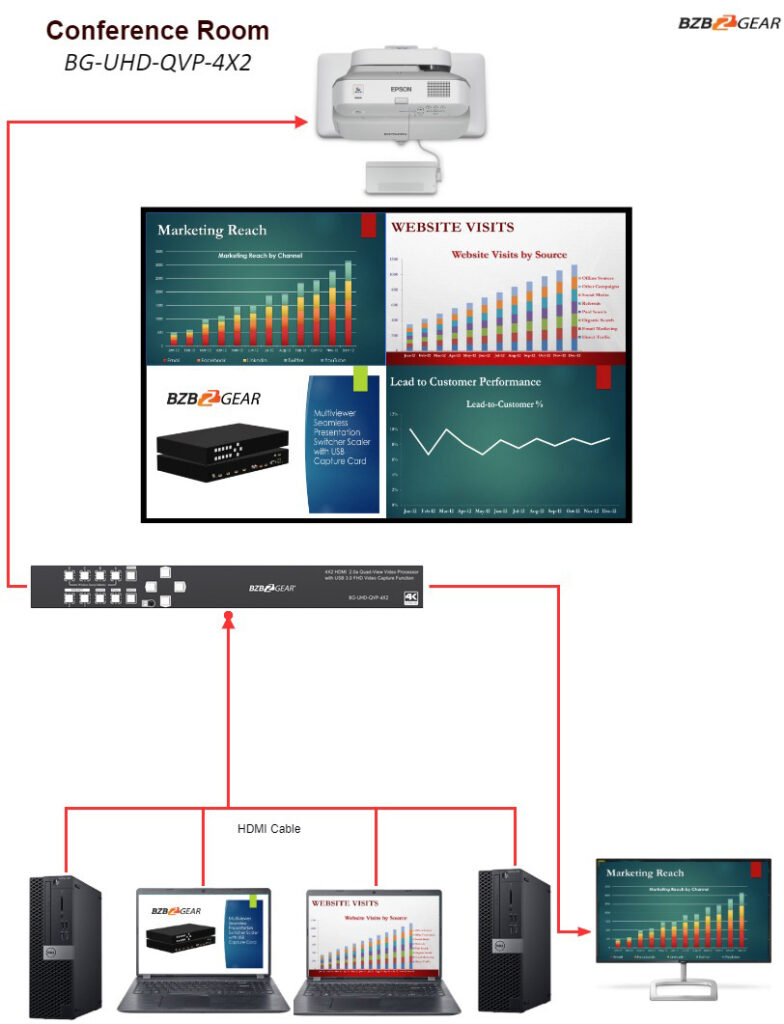 For more information, contact BZB Express at 1.888.660.2962 or email [email protected]. We provide full service for all your audiovisual needs. Browse our entire online catalog for countless possibilities regarding your project. Catch the buzz on our YouTube channel BZB TV for insightful demos and reviews on the latest AV gear. Please show your support and subscribe so you don't miss any future episodes!