Flashback 5 years ago, Pan Tilt Zoom (PTZ) cameras carried a stigma of being low-quality and unsuitable for professional use. Today, advances in sensor, IP technology, fanless designs, and optical image stabilizers favor remote 4K PTZ cameras for live streaming as an industry standard. 
BZBGEAR's 4K PTZ cameras for live streaming offers two models with Sony's 4K 1/2.5 inch CMOS sensor to deliver stunningly vivid images. Also, the BG-4KPTZ-UHP and the BG-4KND-UHP are available in 12x,20x, and 30x optical zoom ranges. The combo of 4K and optical zoom improves low light performance, natural color, and overall video quality.
Multiple Video Outputs with PoE
Both models support a PoE connection port utilizing category cabling. This means uncompressed 4K video, audio, control via RS232/485, IR, and IP, simplifying long-distance installation and power delivery to the camera, eliminating the requirement for a separate Power Supply. Also, the two versions offer the unique ability to stream a 4K@60Hz resolution directly using the HDMI, USB3.0, and LAN ports. 
NDI | HX Technology
The BG-4KND-UHP camera sports NewTeks advanced NDI | HX compression technology. Additionally, NDI | HX ensures smooth video and sound signal transmissions providing crisp audio and incredible video imaging. Use the HDMI connection or the USB 3.0 for connecting directly to a computer for Software applications such as Echo360, Google Meeting or Classroom, ZOOM, SKYPE, OBS, VMIX, and ProPresenter.
Control Options
Control is simple by using the included IR Remote and WebGUI for Panning, Tilting, Zooming, and Auto/Manual Focusing. 
To use the WebGui, type in the camera's IP address using a Firefox, Chrome, or Safari Browser. Here you will also find useful settings for customizing video and audio streaming quality.  
However, for those projects requiring precision PTZ control with presets, we recommend connecting the camera to a BZBGEAR or 3rd party Joystick Controller using either VISCA, PELCO-D, or PELCO-P protocols via the RS-232 or RS485 connections.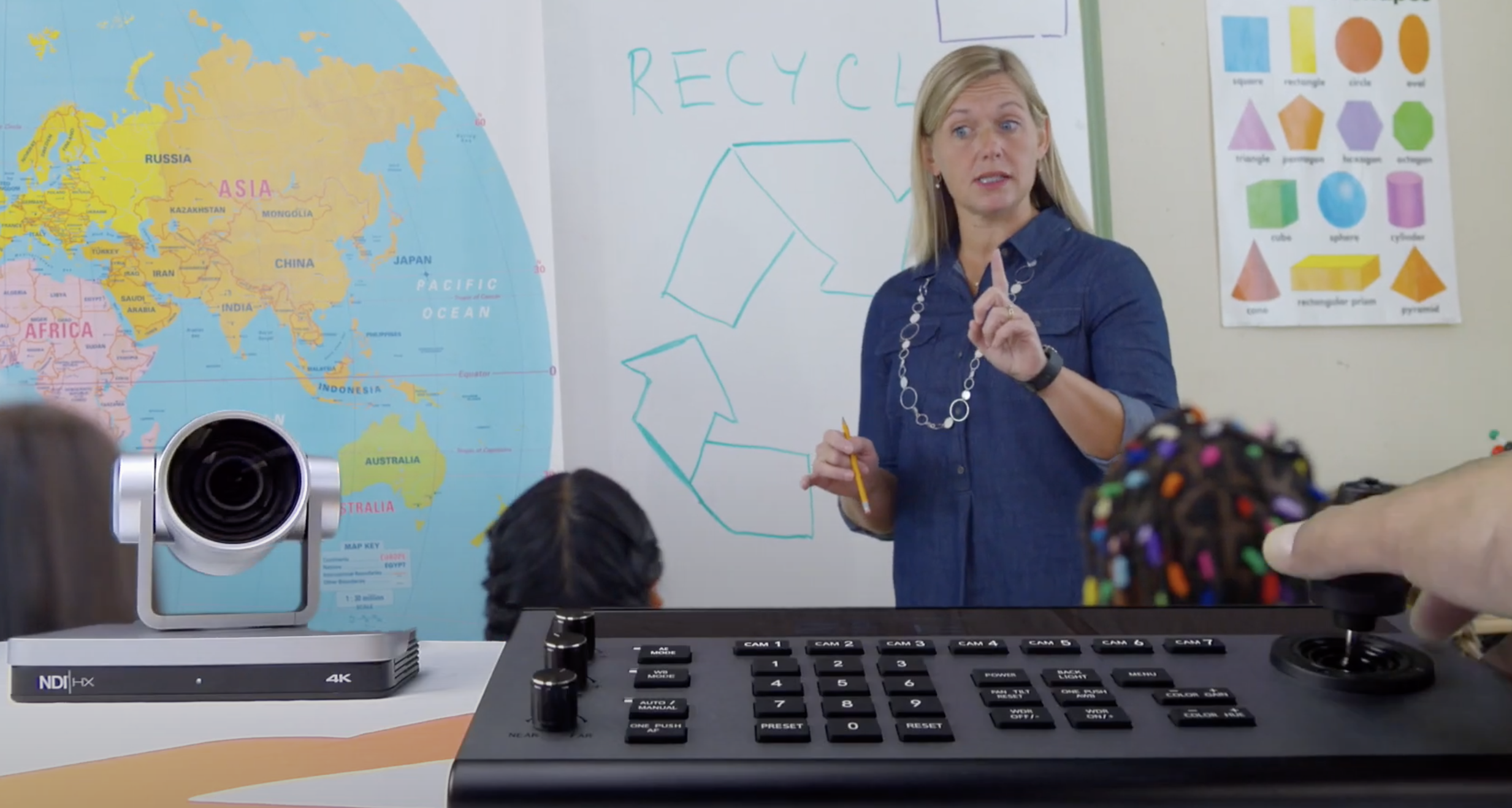 VISCA IP Control Protocol
If the environment requires long-distance PTZ control, these cameras support Sony's VISCA IP control protocol. Moreover, VISCA IP utilizes the LAN port to connect to a local area network switch or router. Employing a user-friendly joystick will have you maneuvering the cameras like a pro.
4K PTZ Cameras for Live Streaming
BZBGEAR's 4K PTZ cameras for live streaming and video conferencing are suited for virtually any broadcasting situation. The BG-4KPTZ-UHP and the BG-4KND-UHP models offer flexibility, reliability, and excellent functionality, along with a 4K@60hz picture. Applications in small to medium studios, houses of worship, conference rooms, newsrooms, healthcare, government, and education environments fit well for the BG-4KPTZ-UHP and the BG-4KND-UHP 4K PTZ cameras. Also, both cameras are now available in the BZB Express catalog.