NAB Show 2019 has concluded in Las Vegas, Nevada. The trade show, organized by the National Association of Broadcasters, is the largest annual show for entertainment, media, and technology professionals. Many of our partners exhibited at NAB Show 2019 and we're so proud of a number of them bringing home the hardware this year! Let's find out exactly what they did to get the bling.
Cobalt Digital exhibited their 9992-ENC series of encoders and was awarded a Best of Show by TV Technology. The 9992-ENC series is a cost-effective choice for distribution, contribution, streaming, ENG, and other broadcast applications. They offer extensive audio support, customized I/O options, and low-latency 8- and 10-bit 4:2:0 encoding with optional license keys for HEVC and 4:2:2 encoding. Users only pay for features when needed as a result of its pay-as-you-go licensing structure. The 9992-ENC base model includes 3G-SDI input but if upgraded can support four 3G-SDI (1080p60) signals or one 12G-SDI signal (4Kp60).
Along with their Best of Show award, Cobalt Digital received an Emmy® Award for "Pioneering Reliable Transmission Method for Live Contribution and Distribution TV Links." The Emmy is awarded to companies for their collaborative work on RIST (Reliable Internet Stream Transport protocol) which allows for low-latency video transmission of MPEG-2 content over the internet.
---
AJA was awarded a Product of the Year by NAB Show for the newest member of their Ki Pro line—the Ki Pro GO. It is a portable gunlock-free, multi-channel H.264 SD and HD redundant recorder and player. The device records immaculate quality video to off-the-shelf USB media. The flexible design is ideal for live production, corporate events, sports, training, houses of worship, and much more.
Users can record up to four channels of SD and HD content from HDMI and SDI sources to standard USB media. Genlock-free recording removes the need to synchronize four input sources, while redundant recording gives multiple backups to protect the recorded video. Four HDMI and four 3G-SDI ports allow a high quality source with standard cabling compatibility options. HDMI multi-channel monitoring lets the Ki Pro GO display four channels of video as a matrix monitoring output on one HDMI monitor.
---
Adder was also awarded a Product of the Year by NAB Show, which was in the Best New Hardware Infrastructure Technology category. The award was for their new ADDERLink INFINITY 4000 series (ALIF4000); transmitter and receiver. The ALIF4000 is a high performance, dual-head 4K IP KVM extender over a single fiber. Delivering pixel-perfect, color accurate video, audio, and USB to single or dual 4K displays, it benefits post-production professionals, broadcasters, and VFX specialists looking to improve workflow and increase flexibility by making 4K content accessible from a single location/position.
---
MuxLab
MuxLab was awarded a Best of Show by Sound & Video Contractor for their new HDMI 2.0/ST2110 over IP Uncompressed Gateway Converter (model 500774). It supports ST-2110, allowing broadcasters to manage AV connectivity anywhere. This device can be used on the same 10G Ethernet network, enabling lower cost HDMI 2.0 equipment in a standard broadcast environment. It supports one-to-many or many-to-many AV signal distributions when equipment is on the network. The device can be employed in the traditional point-to-point mode, extending uncompressed 4K@60Hz to 400 meters using duplex multi-mode fiber.
---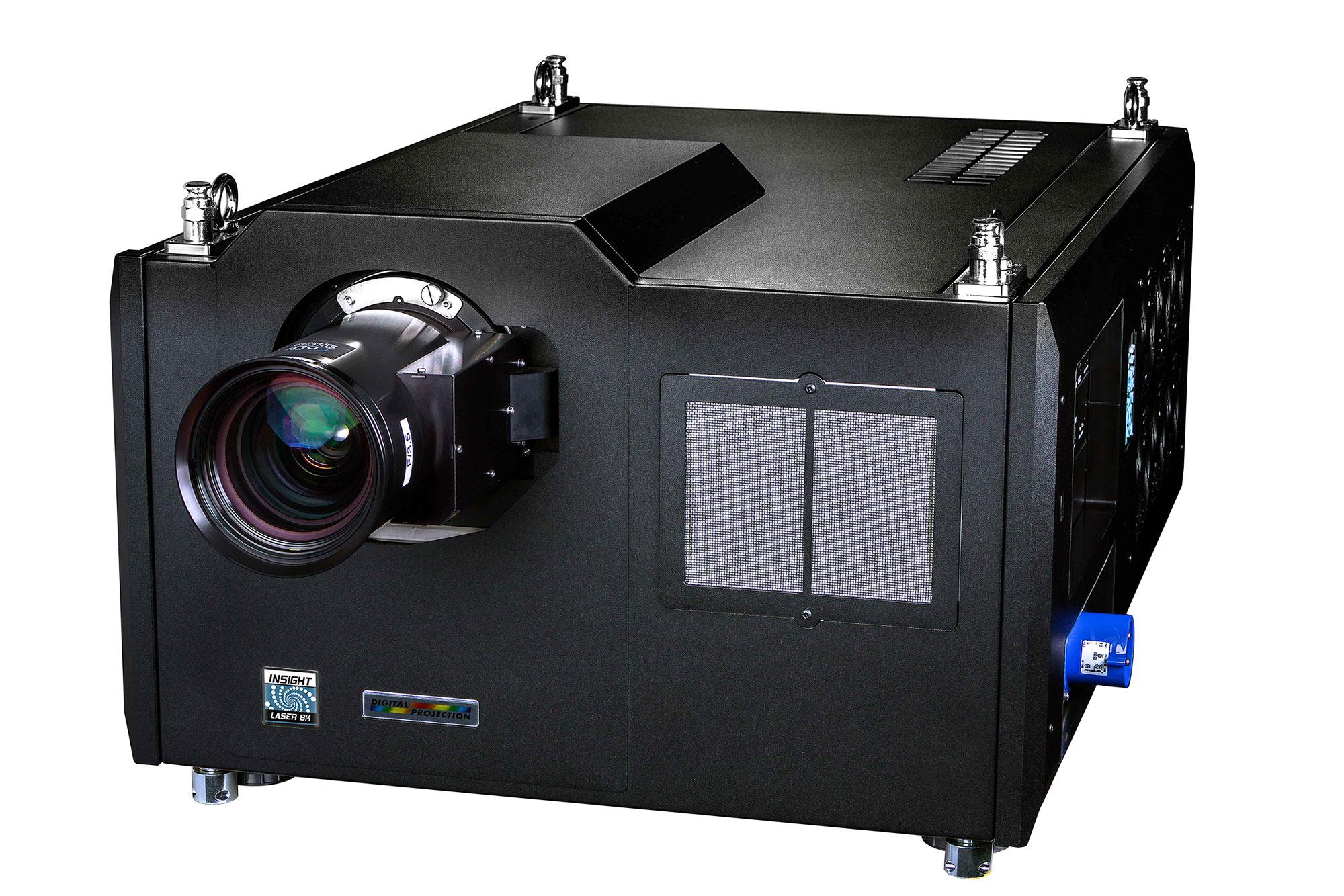 The winner of seven major industry awards, Digital Projection shined with the INSIGHT LASER 8K—the world's first 8K DLP Projector. It is the first to display true, uncompressed 8K content. Stacked with 33 million pixels and supremely bright laser phosphor illumination, it produces 40,000 lumens of saturated and accurate color. Utilizing Digital Projection's ColorMax™ technology, the INSIGHT LASER 8K can offer eyeball-popping visuals of uncompressed 8K content, four 4K sources, and 16 HD sources without any loss of visual acuity.
For more information on any of these award-winning solutions, contact BZB Express at 1.888.660.2962 or email support@bzbexpress.com. We provide full service for all your audiovisual needs. Browse our entire online catalog for countless possibilities regarding your project. Catch the buzz on our YouTube channel BZB Express TV for insightful demos and reviews on the latest AV gear. Please show your support and subscribe so you don't miss any future episodes!